Chairman Desk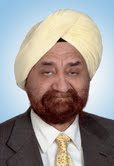 The winds of change are blowing across the world. The economic depression of 2008 has given way to the hopes of better living for people of all countries.
Spurred on by political developments such as the Arab Spring, peoples' aspirations and expectations have risen. In the semi- developed and poorest of countries, people today expect a better quality of life and the improved infrastructure that defines modern living.
Mokul is playing its part in helping countries build modern infrastructure in the sectors of Water, Power, Municipal Utilities, Buildings, Roads, Railways, Healthcare and Sports facilities.
With entrepreneurial zeal, it has taken the lead in taking up infrastructure building projects in areas where such infrastructure is lacking due to civil strife/wars or the lack of interest of repressive Governments in the past.
To bring world class technologies and the best practices to building infrastructure to the highest International standards, Mokul has partnered with leaders in the respective fields to support and enhance its own in-house expertize and capabilities.
Being based in India and having been a part of the Indian growth story of the past few decades, Mokul has the experience and sensitivity to tailor solutions to the unique needs and conditions existing beyound the Western Hemisphere.
The Mokul team is lead by senior and reputed professionals with vast experience in each sector and considerable exposure across many countries. This ensures a deep understanding of the requirements, particularly in the developing and lesser developed countries, and the designing of solutions appropriate to the local conditions.
Mokul, my colleagues and I are committed to providing our customers with the best and most appropriate infrastructure facilities that can be built today for a better tomorrow.
Regards
M S Sahni – Chairman
Mokul Group of Companies, India.